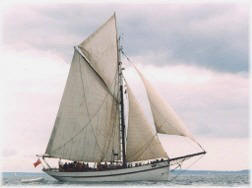 .
'Lola' was built in 1919 by the Nipper shipyard in Skagen, a harbor town in the north of Denmark. She was designed and equipped to go fishing under sail in the North Sea.
In the seventies she was re-rigged as a gaff cutter, respecting the authentic character, and started a career as a charter ship in Holland.After a second restoration Lola is continuing her charter activity on the Atlantic.
Sailing under British flag and Small Commercial Sailing Vessels safety regulations, she can take up to 12 passengers on sailing trips.
Lola is built entirely out of wood. Oak, paduk and Oregon pine, the wide roofs and massive spars, the ash wood blocks and the important main sail all contribute to her traditional aspect. It makes Lola a solid yet elegant ship with a warm and welcoming character.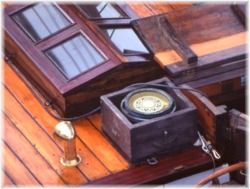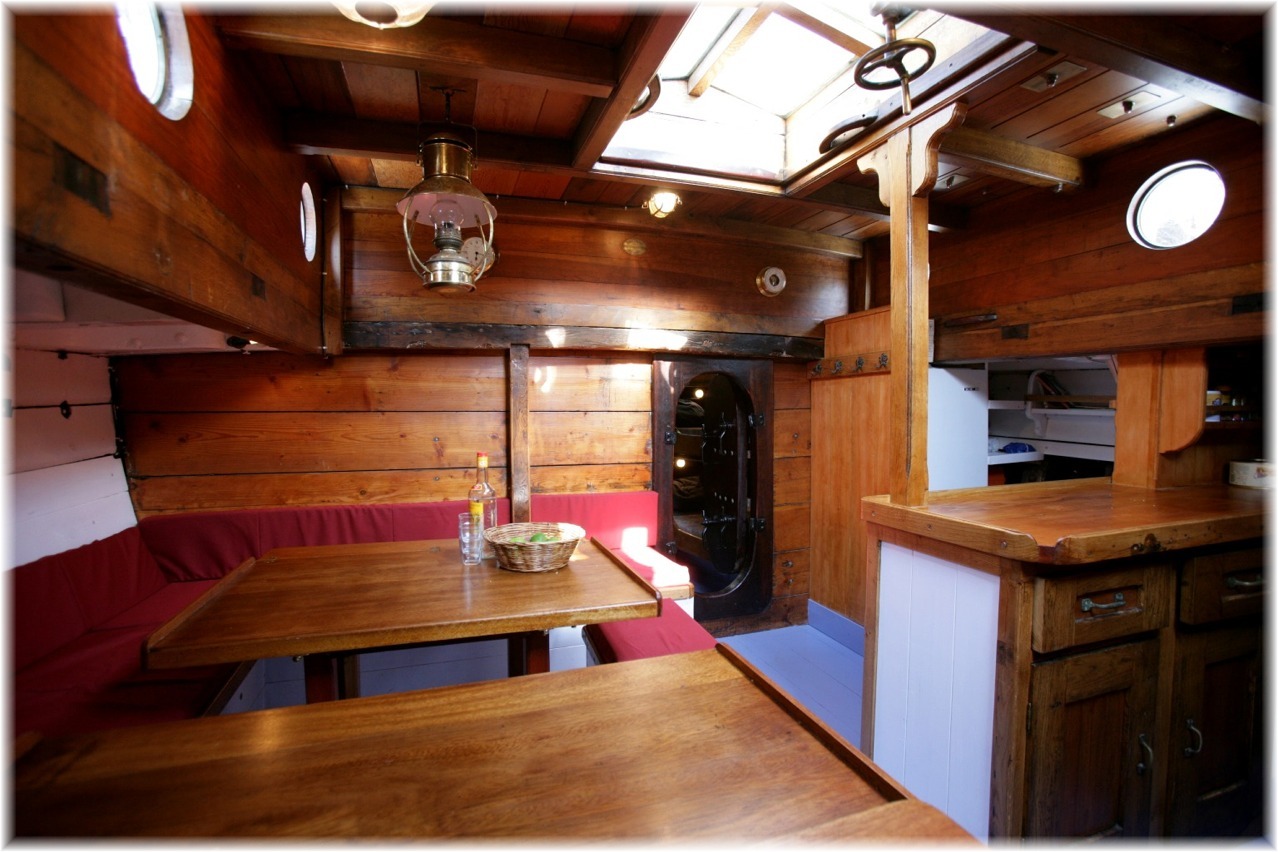 The living quarters and galley were entirely refit in 2005 with mainly old wood. 12 persons can take place around the large dining table that opens in the middle to ease the access.

The two cabins can sleep up to 10 persons, with a separate single berth in the living quarters. However, on the longer cruises (3 days or more), we limit the number of passengers to 8 for more comfort.